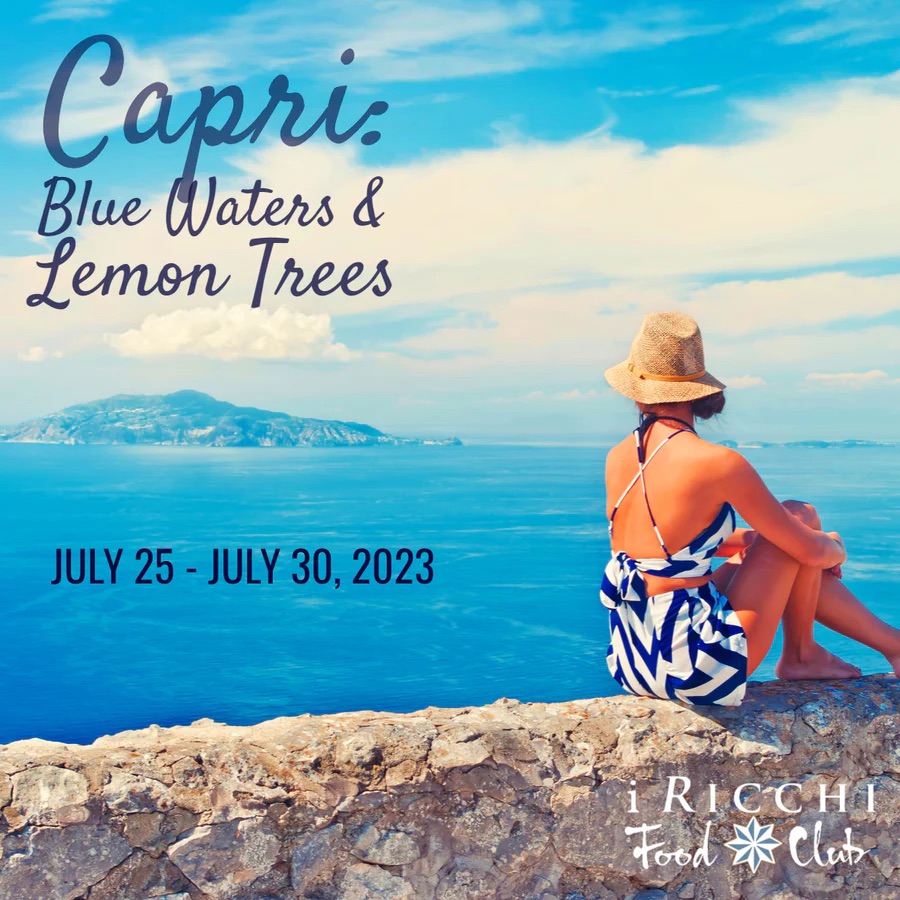 Capri: Blue Waters and Lemon Trees
Right at the top of my ever-growing post-COVID bucket list is the return to the Isle of Capri. It has always been a choice of well-heeled international tourists and discriminating Italians. An iconic celebrity destination since the 40s and 50s, it is a glorious balance of idyllic scenery, spectacular coastline, designer shopping and fabulous homegrown flavors.
Its cuisine is dominated by a plethora of fresh seafood and vegetables that are at their height now, during the summer months. This week's menu highlights some of Capri's most well-loved dishes paired with the region's renowned Falanghina white wine.
A Capri dinner would not be complete without a sip of its lemony nectar – limoncello – distilled right here in Washington, DC and some of the best I have ever tasted.