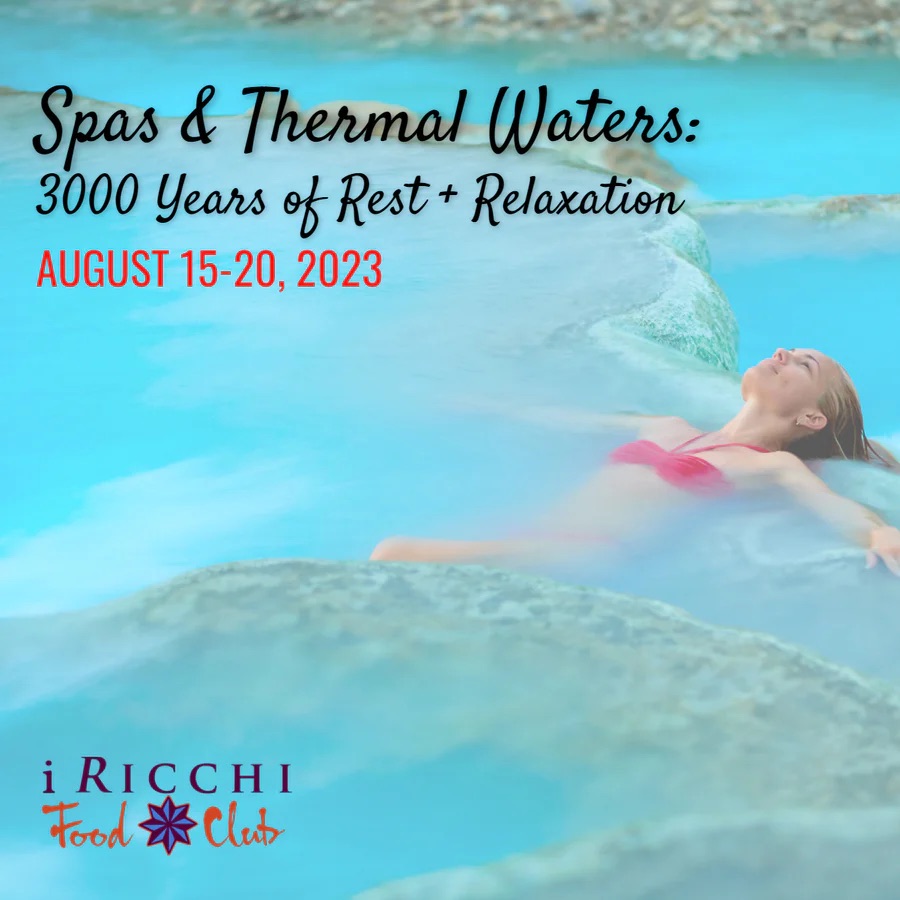 Spas & Thermal Springs: 3,000 Years of R+R
Imagine…a glass in hand, a string quartet playing as you stroll through beautifully manicured gardens. A glass of water full of promises to enhance your wellbeing. The healing waters that gush from the Italian earth are drunk, soaked in and endlessly talked about. With a history of R+R that stretches back thousands of years, the Italians know a thing or two about unwinding in style.
Many American spas today tout rigorous weight loss agendas, classes on meditation and strenuous sports activities. Spas in Italy have been popular since the time of the Etruscans and Romans when they would "take the waters" in natural hot springs. They have always been a combination of exquisite spa pampering, luxurious long soaks in thermal waters to cure what ails you, and superb organic seasonal cuisine.
Our offering this week takes inspiration form these spa menus of seasonal fruit, produce and seafood, demonstrating that food can be both flavorful and healthy.